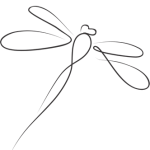 The Kryptonite Inside My Head…

We've been told that success is the result of hard work, dedication and a linear path. It means asking for help is a sign of weakness. And focusing purely on what we love, our strengths and letting someone else handle the rest/help us/guide us/be with us, is lazy.
I know all these feelings way too much! I'm a recovering perfectionist.
Recovering in the sense that it's still my default mode, but I'm shining consciousness on it, creating space around it, and loosening my perfectionist death-grip. (Ugh. If I could only be better at letting go! A perfectionist joke.)
I use to wear my perfectionist death grip like a badge of honor…Especially in my Event Business!
Perfectionism is rigid. Hard. Cold. It feels like an ever-tightening grip. It means that you don't ask for support…
Why does asking for the support we need feel so unnatural?
Maybe because we were told (by society, school, friends, family, whoever) to be well-rounded. To push through. To do it ourselves. To pay our dues. To figure it out. To check all the boxes…
Well…
I'm done with doing it all myself…
I'm done with pretending I can handle it all…
I'm done with trying to be/do everything…
Perfectionism is exhausting and strips away your innate power.
Here's the truth. We all have Kryptonite. Be in perfectionism, procrastination, competitiveness, running the hamster wheel 24/7…We all have something that, to a degree, you know is bad for you…
…you just aren't ready to face it…
So, what is your Kryptonite?
What can you change in order to pursue mastery instead of mediocrity?
What's the Kryptonite Crippling Your Event Business?
Take the 2-minute Quiz to see where YOUR events business is leaking productivity, time and money...